Control costs, streamline operations, and meet your customers' high expectations with a best-in-class transportation management platform.
Top-Tier Transportation Management Starts with Technology
Modernize your supply-chain management with the purpose-built, mobile-friendly FreightWise Transportation Management System (TMS).
FreightWise TMS brings data, decisions, and documents to your fingertips in a better way. Enable every division – Logistics, Operations, Customer Service, Sales and Finance – to serve your customers in a superior way.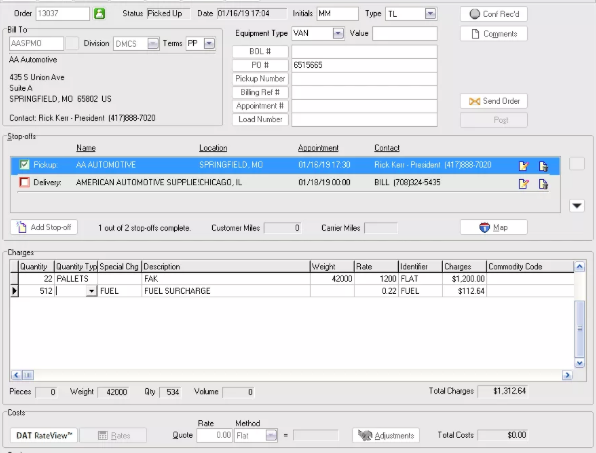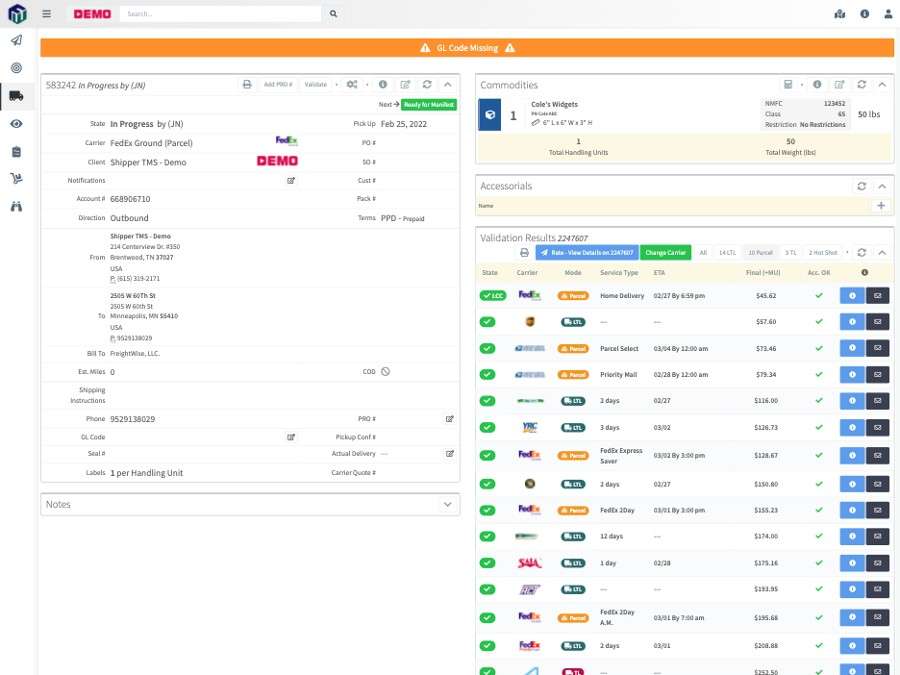 Left: An older tab- and pull-down-based transportation management system.
Right: The superior user experience of FreightWise TMS.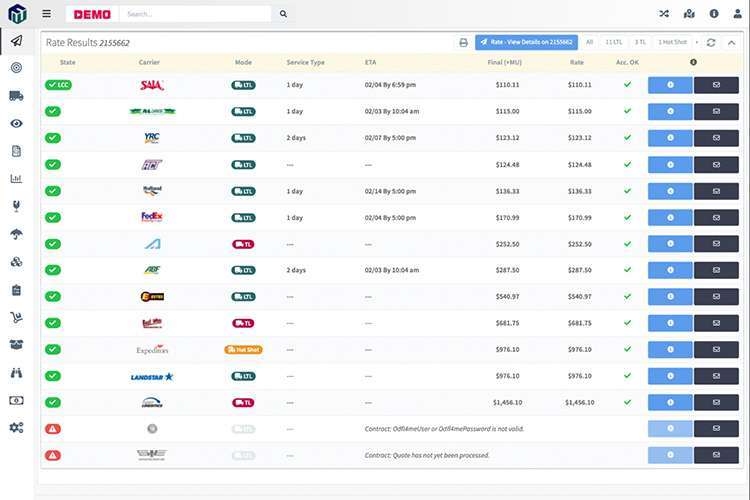 All the Freight Information You Need at Your Fingertips
Manifest, route, and track shipments throughout their supply chain.
Get a single-source view for all documents related to an order.
Rate shop between Parcel, Hundredweight, Ground With Freight, Multiweight, LTL, and TL.
Benchmark spot rates and find TL capacity via digital freight broker integration.
See both inbound and outbound shipments.
Track unpaid invoices to know where your cash is going.
Smart Automation for Better Management
Build in tariffs and rates for favored carriers.
Plan orders into shipments, and collaborate electronically with carriers.
Dynamic routing per shipment ensures least-cost carrier selection and the correct transportation mode are chosen for every shipment, every time.
Automatically notify customers when products ship or have arrival updates.
Create business rules for automatically adding insurance to high-risk or high-cost products.
Enforce policy compliance across branches, locations, and vendors through rules and automation.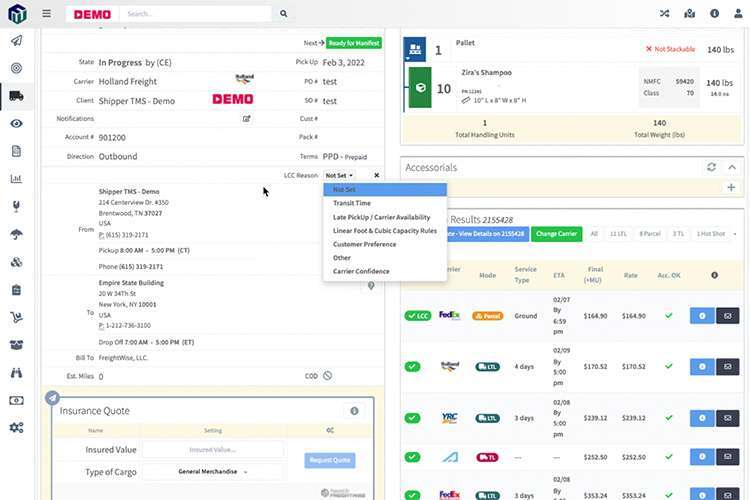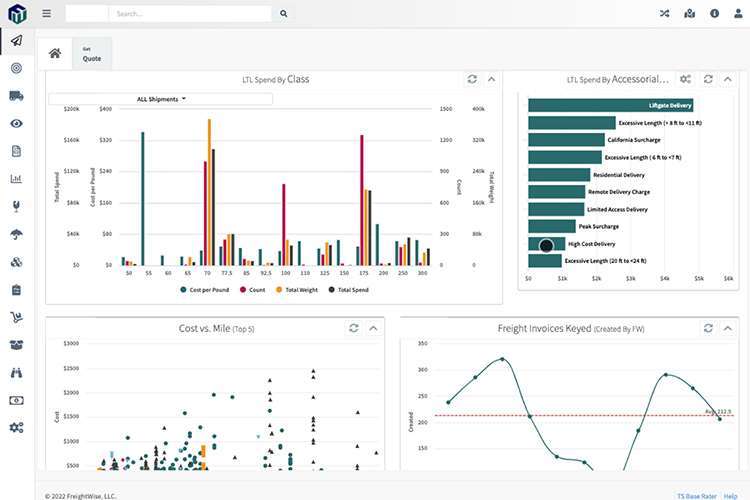 Business Intelligence that Leads to Savings
Easily see when least-cost carriers aren't selected so you can learn why. 
Track carrier performance to learn which have the highest rates of lost packages, damaged shipments, and erroneous invoices.
Uncover how much you save through audits.
View year-over-year or quarter-over-quarter spend trends.
System and Carrier Integrations for Streamlined Operations
Integrate with most ERP, OMS, TMS, and WMS systems so you can manage all transportation tasks in a single system.
Bring in API feeds from carriers so you can make pick-up calls, print labels, track incoming and outgoing shipments, and more, from the FreightWise TMS.
Get multi-carrier and mode rating support for your e-commerce platform, including Magento.
Integration with systems including Oracle, Microsoft Dynamics 365, Infor, SAP, WorkWise, Epicor, Oracle JD Edwards, Automatica, and more.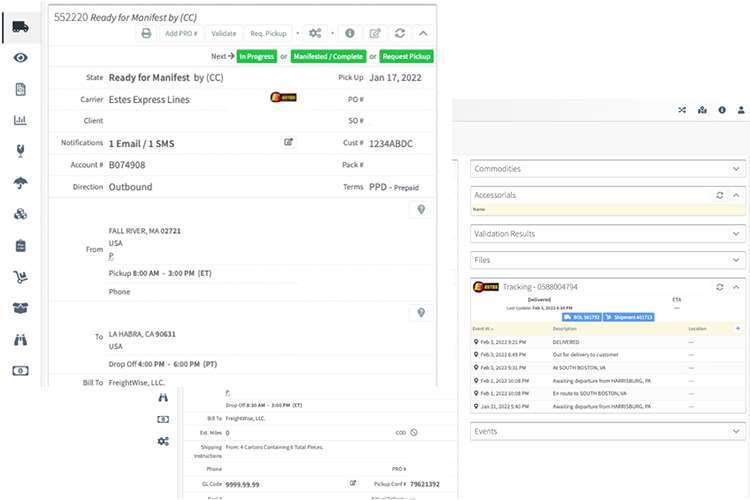 Embracing the Challenge of Growth and Excellence
UPS announced a rate increase for 2024. This is consistent with FedEx. Review your shipping strategy for cost efficiency.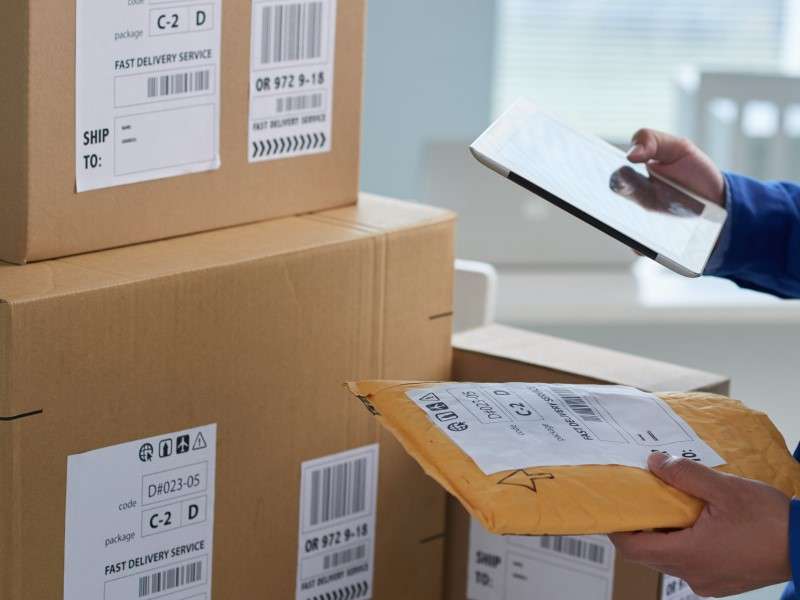 FedEx has announced a General Rate Increase for 2024. We have highlighted specific rate increases so you can tailor your shipping plans and budget.
Discover how a leading meal delivery systems manufacturer saved over $1.8 million in freight spend and 4,200 labor hours annually.
Read the Story
Learn how this Southern distributor reduced its LTL spend by 28% and parcel spend by 26% annually over a three-year period.
Read the Story
A publicly traded Midwestern manufacturer repurposed 60 employee hours each week and saved 25% on LTL and 28% on parcel annually over three years.
Read the Story